Meet Katie
Email: kshafer@inspiredhomes.com Direct: (574) 686-7909
Real Estate is a passion I've been chasing for almost a decade now. I started my career at the front desk of a real estate brokerage, then
transitioned into a position as a licensed assistant. Most recently, I've joined Inspired Homes where I'm focused on helping my clients sell
their homes or find their new home. I guess you could say I'm living the dream! I learned a lot about the industry over the years. I've
handled a lot of different transactions and helped people from all walks of life. I think that is what sets me apart from other agents.
The best part of what I do? Helping people. Hands down. Whether it's helping a client determine the price of their home or finding the perfect property for a buyer, I know that with my genuine disposition, hard-working personality, and the knowledge and skills I've acquired over the years, I can help people move into new opportunities every day.
In my free time I enjoy spending time with my husband and daughter. In the warmer months we like to explore new parks and we love to take advantage of all of the wonderful beaches and lakes in the area. I was born and raised in Michiana and I truly love the area and the people! My husband is from Tennessee where we lived for a few years before moving back to Michiana. We attend Michiana Community Church in Granger where my husband and I serve as directors over the nursery/preschool.
Our Charities
Inspired
to Serve
Happy Summer Inspired followers! For the months of August and September we will be learning about and supporting Deeper Still an organization that exists to multiply ministry teams who bring healing and lasting freedom to abortion wounded hearts. You can make a difference by praying for, donating and learning more about what Deeper Still does in our community. Remember, at Inspired, it's all about YOU means it's all about others.
Click to Learn More
Limits Life and Love
Founded by Inspired's Diane Bennett, Limits Life and Love is a program that was developed to support charities who strive to reduce unplanned pregnancies.
Learn More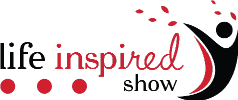 Life…Inspired Show
Have you ever experienced a life event that changed everything? Join us as we talk about "dot dot dot moments" and share testimonies on our Life…Inspired show!
Learn More
Buying or Selling? We've Got Your Back!
If you're thinking about making a move soon, let's start a conversation! We're in the business of streamlining every step of your real estate journey.
Step 1
Book a Consultation
Step 2
Market Preparation
Step 3
Celebrate Your Successful Closing